"An ounce of prevention is worth a pound of cure"
THE ROLE OF PREVENTIVE MEDICINE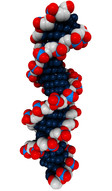 Recent years have witnessed an exponential growth in information and technology affecting all areas of life. Medicine is no exception. New and evolving medical information and technology now exists making it possible to predict, and in many cases, prevent disease. In general, for a variety of reasons, the medical profession has not placed appropriate emphasis on preventive medicine.

Whether flying as a career, or simply for the love of flying, pilots as a group are health conscious. It is necessary in order to maintain their medical certificate and allow them to continue doing what they love. They therefore benefit greatly by learning and adopting preventive medicine strategies--particularly healthy diet and lifestyle.



The following are examples of a few conditions which can be prevented or minimized by available medical technology and treatments.

Myocardial Infarction (Heart Attack)
Cerbrovascular Accident (CVA - Stroke)
Type 2 Diabetes (In many cases)
Various Cancers such as colon (bowel) cancer
Certain Eye Diseases (e.g. Glaucoma)



Dr. Mastrangelo has always believed that, whenever possible, preventing a medical condition is far better than treating one that has developed. If you are interested in discussing preventive strategies appropriate to your individual case, please feel free to arrange an appointment.











---